Wedding and event planning service
Rachel Birthistle is the founder and CEO of The Lake Como Wedding Planner. Based in Como, her team of twelve plan and produce incredible weddings and events not only in Lake Como but throughout Italy and Europe.
Her team comprises a planning department, a sales team and a design & production team specialised in the creation of multi-day events for a wide ranging international client base. The Lake Como Wedding Planner has become known for their distinctive style and attention to detail. Their work has been featured in many international publications such as Harper's Bazaar, Vogue and Brides.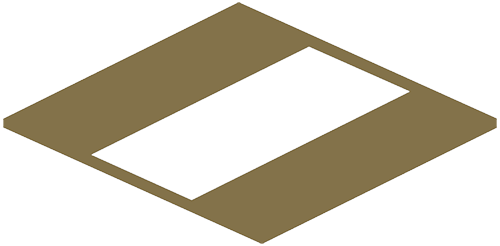 Based in London, Amsterdam & Venice, the duo behind Design Anarchy Studio, Eva Zoe Trevisan & Clara Isabella Boatto, have worked in the private events sector for 14 years, founding and bringing to success their event production company specialised in private celebrations in Italy and beyond for a worldwide clientele. Characterised by a very creative approach to styling and entertaining, together with their production team, they have assisted myriads of clients based in all continents and with different backgrounds, cultures and needs.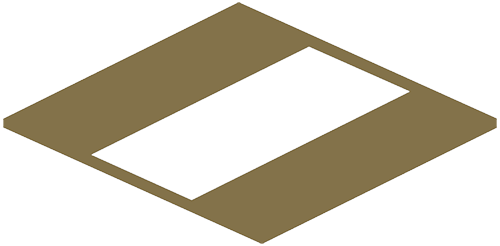 Sumptuous Events is not simply an event planning and design agency entity but a luxury lifestyle. An opportunity to celebrate life's beauty through the creative optic of Jean Charles Vaneck.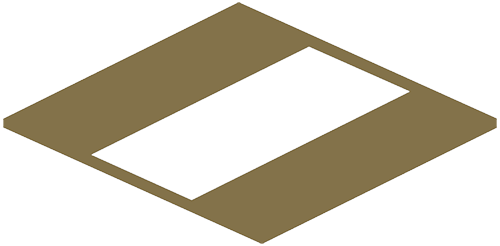 A premier luxury event and portrait photography studio based in Paris. Kiss In Paris is known for planning perfect celebrations and capturing fabulous photos of life's most special moments – marriage proposals, elopements, engagements, anniversaries, family fun and of course, spectacular weddings.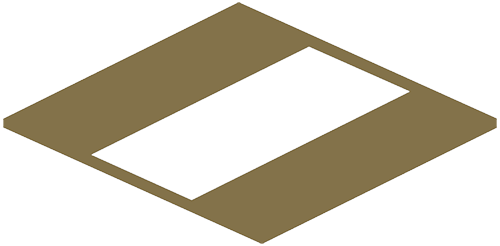 Specializing in weddings all over Italy, Iles Events create emotional, unforgettable events where the modernity meets tradition, personalizing every wedding and finding the best solution for every couple.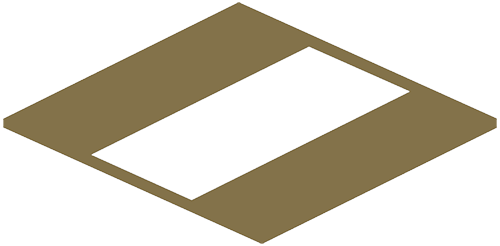 Mitheo Events is a leading event planning and luxury design company with offices in Lake Como, Italy and Athens, Greece, producing exquisite weddings and luxury events in the world's most coveted destinations. Founder and creative director Michaela Theodorakakou, together with her experienced team of event planners and in-house designers and artists, produces only a limited number of flawless destination weddings and luxury events, which combine breathtaking locations and magical settings with five-star hospitality, fine gastronomy, and spectacular entertainment, creating an unforgettable multi-day event experience for an international, discerning clientele.
Mitheo Events has built an international reputation deriving from a passion for excellence, authenticity, high level of craftsmanship and meaningful design, while global publications and blogs frequently feature their sophisticated productions including lifestyle authorities Vogue, Harper's Bazaar and Brides magazines.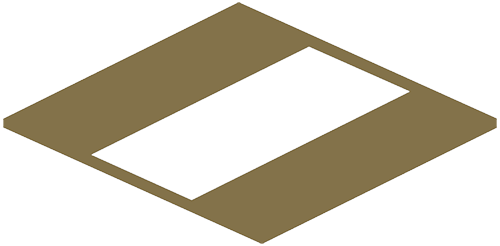 Eventoile Wedding Design is the luxury wedding planner atelier that has built a global reputation for its sophisticated style and outstanding world-class tailored weddings. From small intimate gatherings to large and lavish affairs, we offer exclusive services and strive to ensure all our celebrations are exceptional.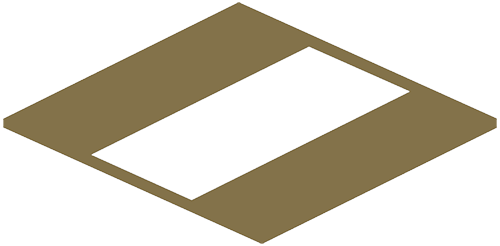 Wedding House is a wedding and event planning agency founded in 2013. Our agency operates in Italy and in France.
Our events are distinguished by style, impeccable taste and high quality of service.
Thanks to our great experience in event industry our team manages organizing as intimate as big and ambitious weddings and events.
Making people a little bit happier, giving them smiles, making their wishes and dreams come true – this is what we are here for.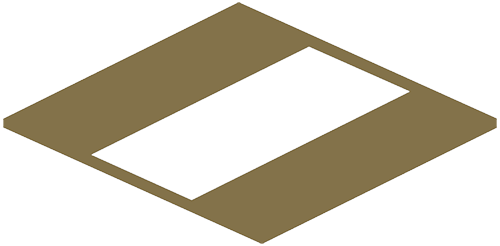 Bottega 53 Studio is specialized in Destination Weddings worldwide. Siding with the finest coterie of wedding artists and wedding photographers the Bottega 53 Studio today is able to offer more refined and extensive coverage services to their clients, upping the ante on what an exclusive wedding photography experience is all about. "We breathe and live for your Beauty together. Capturing a heel, chasing after a hemline is our chance to show love, we live to discover what you have made-never fatigued or undone by our search for the most elusive of Sartorial Qualities … TIMELESS Style"
Bottega 53's work has been featured on Vogue, Elle, Style Me Pretty, Martha Stewart Weddings, Brides, WedLuxe, The Knot, People, Vanity Fair, Carats & Cake, Wedding Chicks and many more.
Bottega 53 is based in Lugano, Switzerland, and it's fully insured.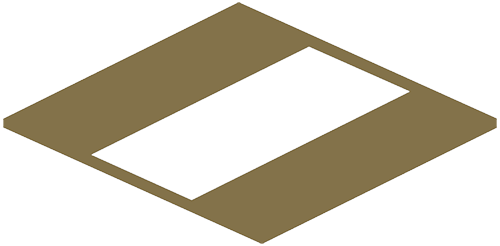 Oliver Fly is an internationally recognized fine art film photographer based in Paris and serving clients worldwide. Specializing in destination wedding photography, Oliver documents once-in-a-lifetime moments set in iconic destinations—from Provence to the French Riviera to the Amalfi Coast, and far beyond. His work has been featured in top publications, including Harper's Bazaar, Martha Stewart Weddings, People, Brides, Town & Country, Style Me Pretty, Inside Weddings, Wedding Sparrow, and many more. Oliver is incredibly passionate about the medium of film photography, and his attention to color, light, and texture produces unforgettable imagery with a distinctly timeless appeal.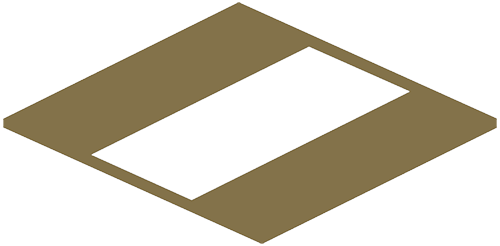 From her early beginnings as a runway and fashion photographer on the streets of Milan, Paris, London and New York, to her elegant shift crafting images that encompass the varied taste and visual beauty of people as far afield as love can lead them, Elisabetta Marzetti, has for years been a go-to creator for an international who-is-who of clients whose wish is to cast a spotlight on what is made to matter. Melding the best of both worlds, the core of her output is an electrifying, uncompromisingly lyrical excursion with a strong fashion reference, where the greatest story ever told is that of owing your destiny and making a wonderful life with the ones who matter most.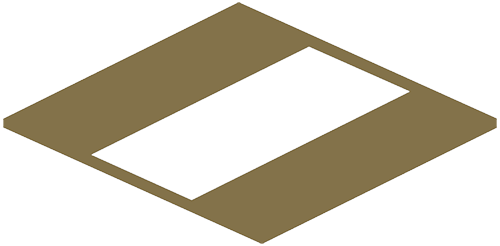 As a professional photographer since 2007, specializing in wedding photography since 2014 and now founder of " The Love Empire ", which exquisitely blends fashion with bridal style, Zuzu's credo has always been to combine technical knowhow, creative artistry and organizational structure in all of her productions.
As a long-time photographer and producer in the fashion industry, she finally decided to pass on her entire range of her high-end experience to brides from all over the world. Based in Europe, she has shot weddings and brides in Italy, France, Spain, Germany, Japan, Hongkong and other countries across the globe.
Her work has been published in various magazines, such as VOGUE, ELLE, Cosmopolitan, WedLuxe and many others. Zuzu's style is vibrant, feminine, fashion inspired, daring and life-affirming.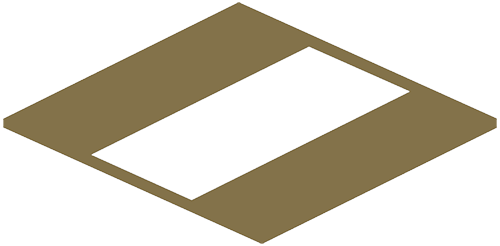 Cengiz, the charismatic owner of Adagion Studio, was named Best Destination Wedding Photographer in the World. Featured on CNN, ESPN, TIME, People, E!, abc News, Huffington Post, Los Angeles Times, Vogue, countless popular wedding publications, his aesthetic is inescapable and in high demand with discerning brides and luxury event planners. Offices in Paris, New York City, and Miami.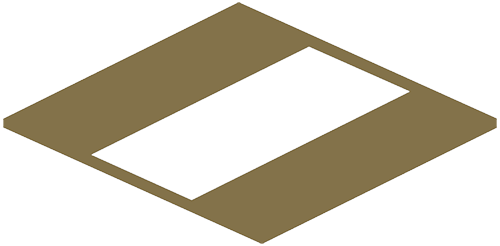 Capturing luxury weddings since 2001, Claire Morris work has been featured numerous times in wedding publications such as: Martha Stewart, Brides, Vogue, In Style, Style Me Pretty and many others. "When you invest in my wedding photography, you're investing not only in an experienced photographer with a great eye, but in the kind of creative direction and compositional instincts that take years to hone."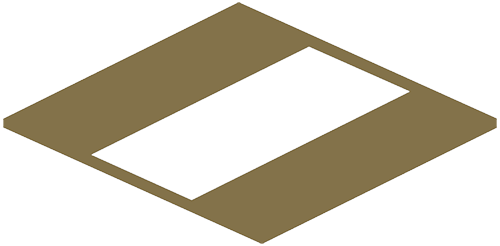 Kristine Grinvalde travels for destination weddings across Europe documenting the love of chic elegant couples, who appreciate immersing themselves into the culture of the location. More than a decade in wedding photography has refined her style as a blend of fine art and editorial with focus on timeless moments and elegance with fashion flair. Delivering truly luxury experience to her couples Kristine is committed to document the very soul of your celebration, gently guiding you to savor most precious moments while looking your best, ready to grace pages of a fashion magazine.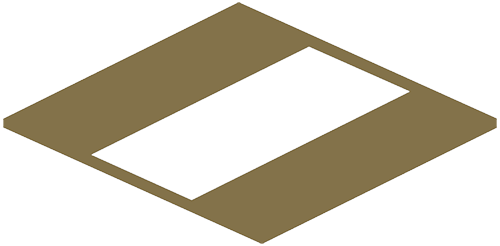 Mila & Stephan create photos and videos with an elegant and timeless look for couples all over Europe. They were named by New York's Rangefinder Magazine as one of 30 Rising Stars of Wedding Photography in the world in 2020. Their pictures have a modern, feminine, and fashion touch and have been published in numerous international wedding blogs and magazines.
Known especially for her Bridal Boudoir images, Mila loves to show the graceful beauty of the bride on her wedding day. She believes that every woman is a Goddess, and deserves pictures that will eternalise their beauty!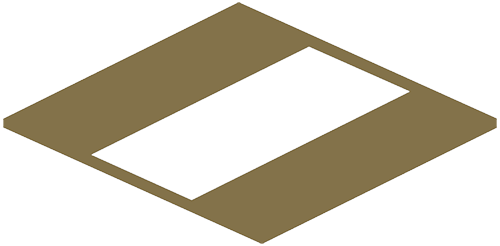 Yves Saint Laurent said it first,
"Without elegance of heart, there is no elegance"
In 2001 Gianluca and Mary Adovasio embarked on a quest to capture the true essence of elegance and love. Their journey took them from their homeland South of Italy to many glorious places across three oceans. And as they've come to learn, elegance is about so much more than simply a word to adhere to. It is the way the couples love each other, the sparkle in their eyes and all that they cherish most.
The thrill of ruffles and silks, perfect light, and dazzling colors: A clean sheet for a new age together full of promises, in the heart of a dance. Everything is to be thought, imagined, done, to be experienced anew. A wedding day that is a breath of fresh air, a deep refreshing lungful, in and out. An inspiration! For Gianluca and Mary Adovasio it is without a doubt: weddings are weaved in grace.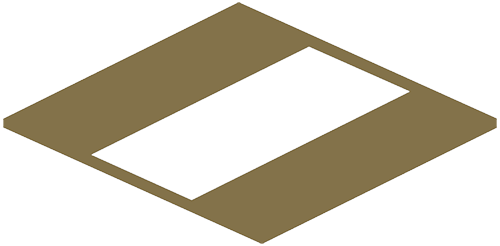 Roman is a destination wedding photographer based in Russia. He describes his style as "Timeless classics with a sense of fashion". You can feel it in every picture.
His works look trendy wherever they've been captured,- from strict Moscow to rainy Budapest or luxurious Italy. But the most important,- couples in his camera look beautiful and elegant without losing their personality. You could see his works published in Vogue, Harper's Bazaar, and different wedding magazines and blogs.
Roman was named as The Best wedding photographer of Russia 2020 by Top100Awards.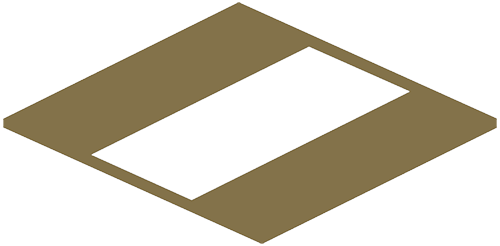 Siding together with the most exquisite wedding vendors, at Lumos Produzioni we believe in excellence, elegance and uniqueness, in the ultimate experience that we are able to provide while holding ourselves to the highest standards in the industry.
Being named among the finest destination wedding videographers, we offer the experience of timeless and intentional cinematography with the production of a wedding film that tells your story exceptionally.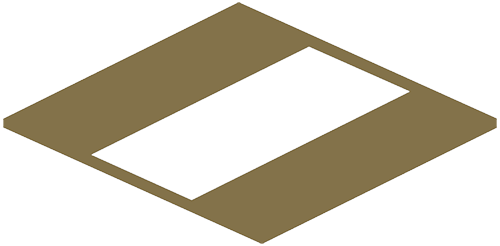 Bold Bespoke cinematography for weddings worldwide.
An award-winning video production team with offices in Los Angeles and Milan where Italian influences are married with American business practices.
Elaborate decor. Luxe entertainment. Fun surprises. Your wedding is a one take production, you want to be sure that every detail you've selected is documented in style. You're hosting an unforgettable wedding weekend in the destination of everyone's dreams, and you want coverage of your guests celebrating in the environment you've created. Why settle for a formulaic film with expected music, typical narration, and one-size-fits-all editing?
An occasion this monumental deserves visuals that have been tailored to match your vibe and Bordoni Films will help to find the best way to showcase it on film.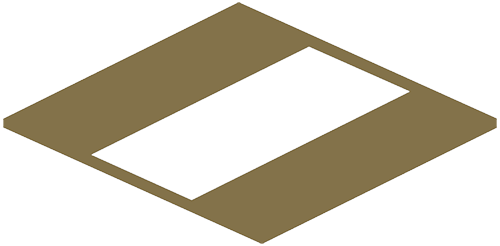 Being one of the worlds top wedding videographers, Zen Film Works produce luxury wedding films that are unique and emotionally engaging every time striking perfect balance between stunning cinematic imagery and rich, emotionally driven storytelling. Europe based and published globally in Vogue, Harper's Bazaar, Martha Stewart and more.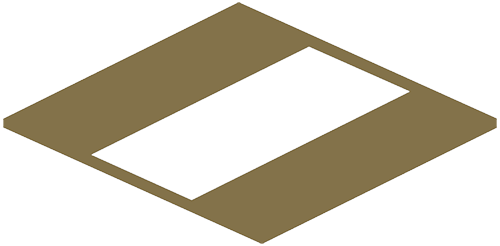 A small team based in Florence, who passionately capture weddings all over Europe. Over the past years they have been featured on some of the most influential wedding magazines and blogs like Vogue, Harper's Bazaar, Brides, Smashing The Glass, Junebug Weddings, Style Me Pretty, Fly Away Bride, Strictly Weddings and others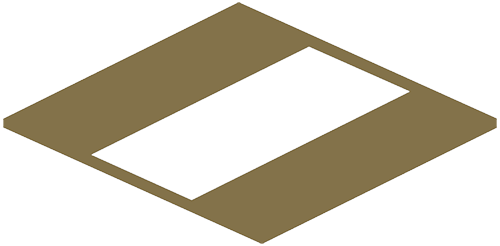 Considered one of the Top 5 wedding cinematographers in Europe, Anthony Venitis, produces luxury wedding films, capturing beautiful, honest, and emotional moments for his international clientele.
His ultimate inspiration comes from his traveling experience. With his background as a director in the art of cinema, he makes stories and not just wedding documentaries. Stories of love, stories full of sentiment, stories to be remembered for a lifetime.
Anthony has a cinematic view towards his films and silently absorbs every moment of your wedding, creating your timeless masterpiece. Over the last years, his award-winning work has been featured in Vogue, Harper's Bazaar, Junebug weddings, Wedding Chicks, 100 Layer Cake, and more.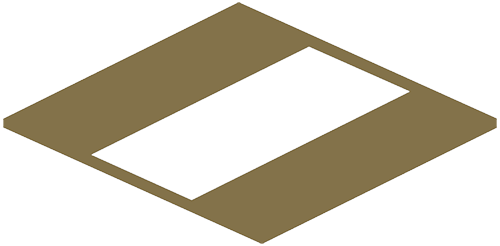 Leaders in Destination Wedding Cinematography Production, Panagiotis Kastanidis Cinematographer and his Team of Five, seamlessly collaborate with every member of your creative team, pay attention to detail, and own the sophistication required to create and deliver the best of the best: 'Lifetime Masterpieces™'. Richness in videography, in experience, and in exploration that is truly one-of-a-kind. Ranging from top-notch clientele, the most prestigious wedding artisans, and a list of five-star celebrity weddings to unparalleled video productions in paramount locations worldwide. Editing your wedding with ground-breaking music that beats to your heart, and a style that speaks to your event's feel and look, apart from your personality. In general, we pride ourselves on spectacular service and discretion.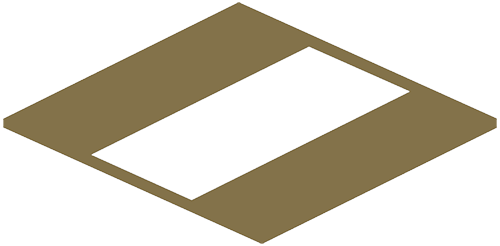 With enthusiasm for genuine storytelling and an artistic eye for detail, George Panagiotakis combines the raw and unreserved with the poised and refined for a documentary-style take on weddings that elicits the same emotions long after your dream day has passed. Despite his exposure to wedding videography from a young age, his determination and laser-focused attention to particulars was born as a professional athlete. Channelling a comparable level of excitement as his former days as a champion freediver, George discovered the same freedom of imagination creating films for himself and others.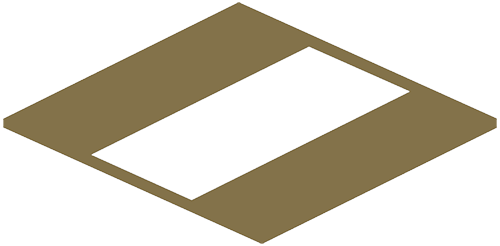 Tulipina is one of the most exclusive international floral design providers. Founded by Kiana and Nathan Underwood – with offices in Como and New York, Tulipina specializes in artful, ultra-luxury events for the most discerning clientele.
Named one of the top floral design firms worldwide by Harper's Bazaar, and one of the most popular floral accounts on Instagram (@tulipinadesign).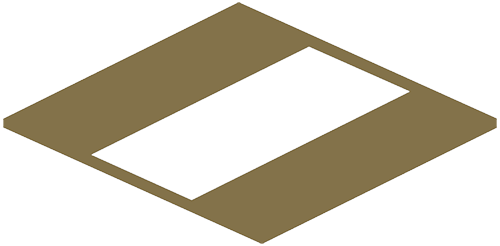 "I design to feed all five senses – to create a feast for the soul."
Eddie Zaratsuan produces breathtaking private and corporate events for a sophisticated international clientele. Each detail, from large-scale installation to individual petal, is carefully chosen and customized from conceptualization until the final reveal, allowing his events to envelop and delight the senses. Drawing on over two decades of industry experience, Eddie's ability to imagine and actualize large scale celebratory experiences that uniquely reflect the essence of his clients is unparalleled.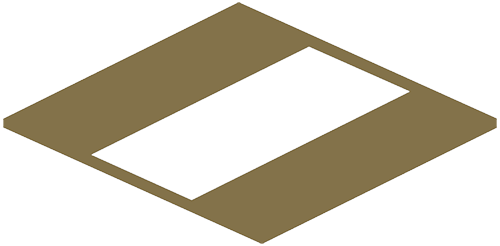 Akiko is a leading floral designer for exquisite weddings and events in France. With incredible passion for floral design and an obsession for perfection, the Floraison experience is paramount, getting to know her clients and ensuring a service that is personal and professional. The finest floral design and with care and quality guaranteed, Akiko creates florals with art and intention, designed with discerning customers at the heart of all that she offers.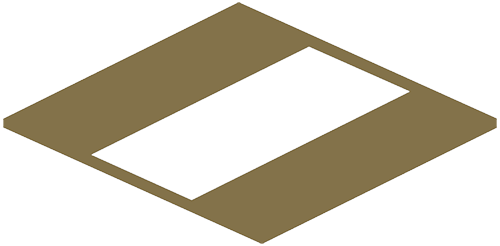 Based in Paris and available for travel worldwide, Onorina Jomir Beauty provides a seamless luxury beauty experience, helping you feel glamorous and confident for every occasion.
Specializing in weddings, editorials, and fashion events, Onorina and her team have been featured in Vogue, Style Me Pretty, The French Wedding Podcast, and countless wedding and lifestyle blogs.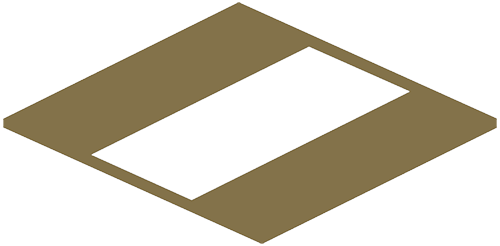 With a career that spans over two decades and workig worldwide, Kassandra Stephens is one of the most diversified creative talents in the beauty industry today. She is fluent in fashion, red carpet, television and movie productions as well as luxury weddings. Working with brands such as Armani, Dior, Dolce Gabbana and Yves Saint Laurent.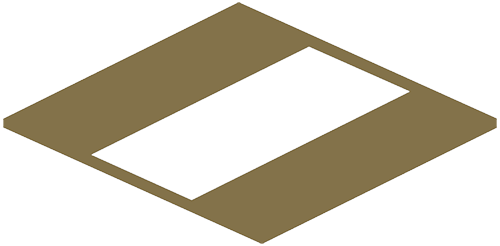 Anna Kalytyak is a Milan based celebrity makeup artist & hair stylist. She works with the creative direction of iconic fashion brands such as Moncler, Dolce & Gabbana and Falconeri and has been present at every main European fashion event, including the Paris and Milano fashion weeks, the Cannes Film Festival.
Building on her success as a Milan makeup artist she founded BLBS Management, a boutique bridal hair and makeup service which provides beauty experience in Europe.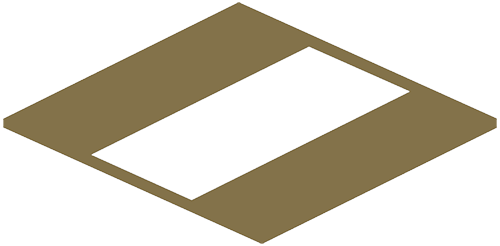 Ruslana Regi based in Rome and offer luxury bridal services.
Ruslana Regi participated in various small and big projects (one of them was for Lamborghini). Currently Ruslana collaborates with many world famous brands and celebrities like Alana Masterson, Bijou Philips, Anfisa Chekhova, Anna Sedokova. Her work was published in international magazines such as Elle Bulgaria, Elle Sposa Italia, L'officiel Latvia, Muaclub and famous wedding blogs.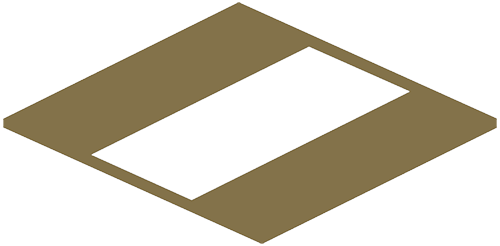 Blunotte is a comprehensive entertainment production company, being able to manage any event from the concept design up to the realization.
With its own Sound, Light Design, Video Service, Scenography, Stage Design and Virtual Set division which is constantly searching for innovative technological solutions, Blunotte has become one of the most demanded companies in the event production industry.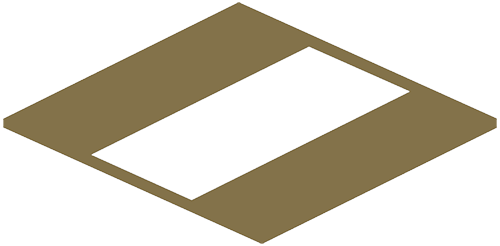 Jazz Around Midnight is a music agency specializing in live music production and talent booking for luxury events and weddings across the world. As one of the most sought-after music agencies in France, Jazz Around Midnight produces exceptionally talented bands and artists designed to elevate any occasion.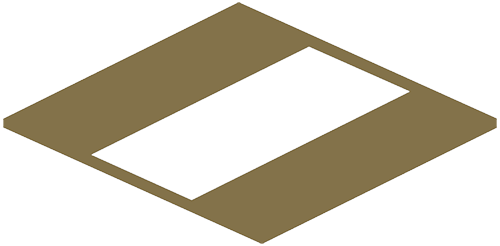 In the heart of the countryside yet still in the urban area effervescence, Grand Chemin grew up with its feet in the local terroir and its head in the shining lights of Paris resulting in a surprising authenticity dedicated to Parisian high standards requirements. We are the only farming caterer in the region of Paris and we only use local and seasonal products for all our events.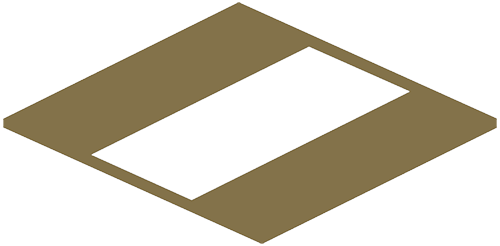 Passionate about the authenticity and excellence of their products, and with a mastery of organization, the haut de gamme caterer Entre Mets & Fragrances brings together a solid team of dynamic and enthusiastic professionals.
With his attention to detail and constant journey to discover new products to satisfy his clients, Anthony and his team are united to transform your event into a unique and unforgettable experience.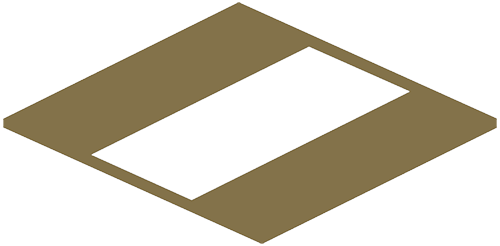 Class Eventi catering matured a wide experience in organizing luxury and unique events.
The professional and helpful staff is delighted to suggest you with the best options to make Your special day the once-in-a- lifetime event
Class Eventi philosophy is to privilege fresh and first choice products, following Italian traditions and receipts, as well as international kitchen, with an addition of a personalised touch of innovation and creativity to satisfy all Your requests and wishes.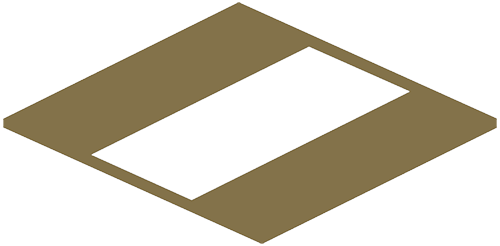 Passionate about art since her childhood, Bouchra has always loved to create and work with materials. From pastry making to painting, passing through the modelling of figurines, the creative arts have always been part of her life. A pastry graduate, Bouchra has specialized in French Haute Pâtisserie by creating exceptional sugar works of art. Bouchra wanted to bring to this new trend of wedding cakes imported from the other side of the Atlantic, a touch of French refinement, modernity and elegance. Multi awarded at the French and the World Cake designers Championship, Bouchra got the reward of the best top 10 cake artist in France and she is recognised as one of the most creative wedding cake designers in France. "Each creation tells your story". The making of a cake is often associated with an event. Our desire is to transform each client's experience into a completely personal parenthesis, at the heart of creation.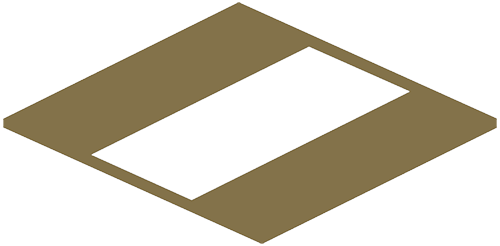 Bastien Blanc Tailleur is recognized as one of the best wedding cake pastry chefs in France and across Europe.
Boasting 10 years of pastry-making experience at the most eminent Parisian establishments, he founded his own creation studio in 2015 to devote himself 100% to his art. In his Parisian workshop, Bastien crafts handmade, bespoke wedding cakes, each one a work of art in its own right.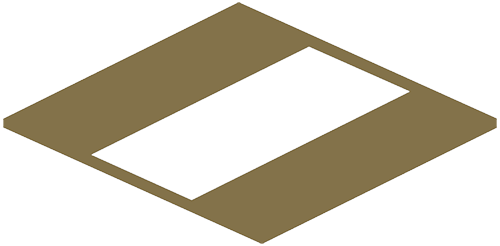 Born and raised in Sicily, Marco (re)discovered the ancient recipes his family passed down for generations, while studying for his medical degree.
He spends his time between Sicily and Lake of Como, where he can focus on his true passion,- wedding cakes.
Founder of the brand "Cake Anatomy", Marco Failla wants to exalt the concept of cake design not only by refining the cake aesthetic but also by what's hidden inside the cake,- it's taste.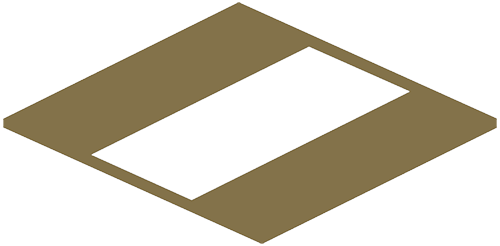 British designer and illustrator Rubana Gaspar, from Crimson Letters creates sumptuously refined – moody, old world European, custom designed, sumptuously hand painted and finished off with gold foil. Dramatic yet opulent designs created to make an immediate impact for high-end, luxury weddings and events.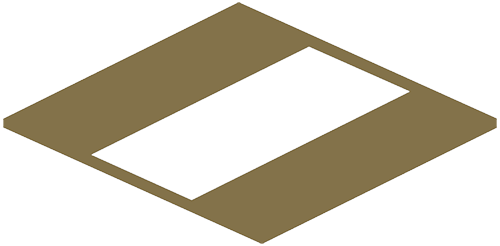 is a French graphic design studio specializing in event and wedding invitations and greeting cards, offering high quality, bespokely designed stationery.